Google and other platforms are cracking down on AI generated copy.

We asked ChatGPT to write an essay about parenting.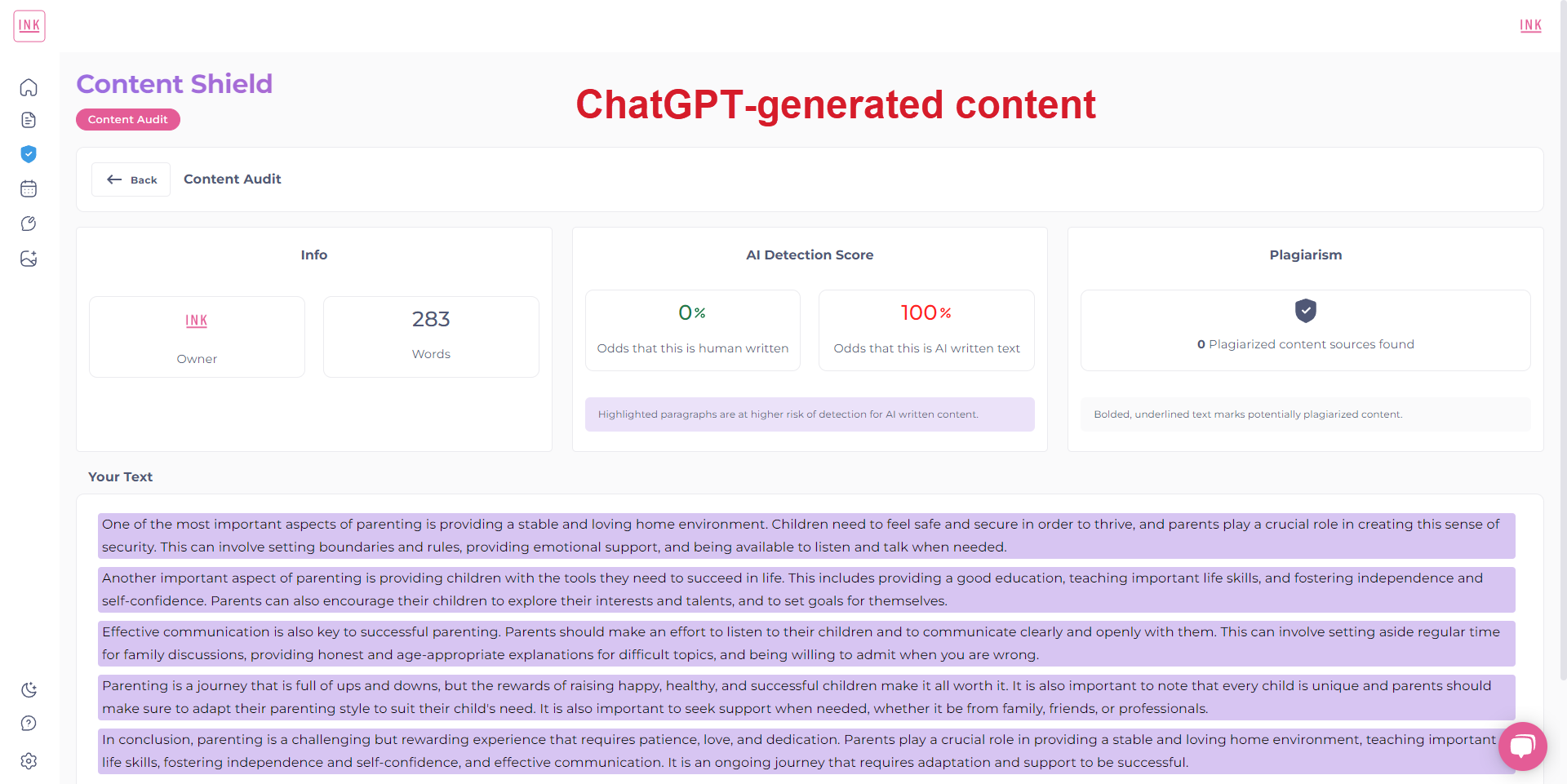 We asked INK the same.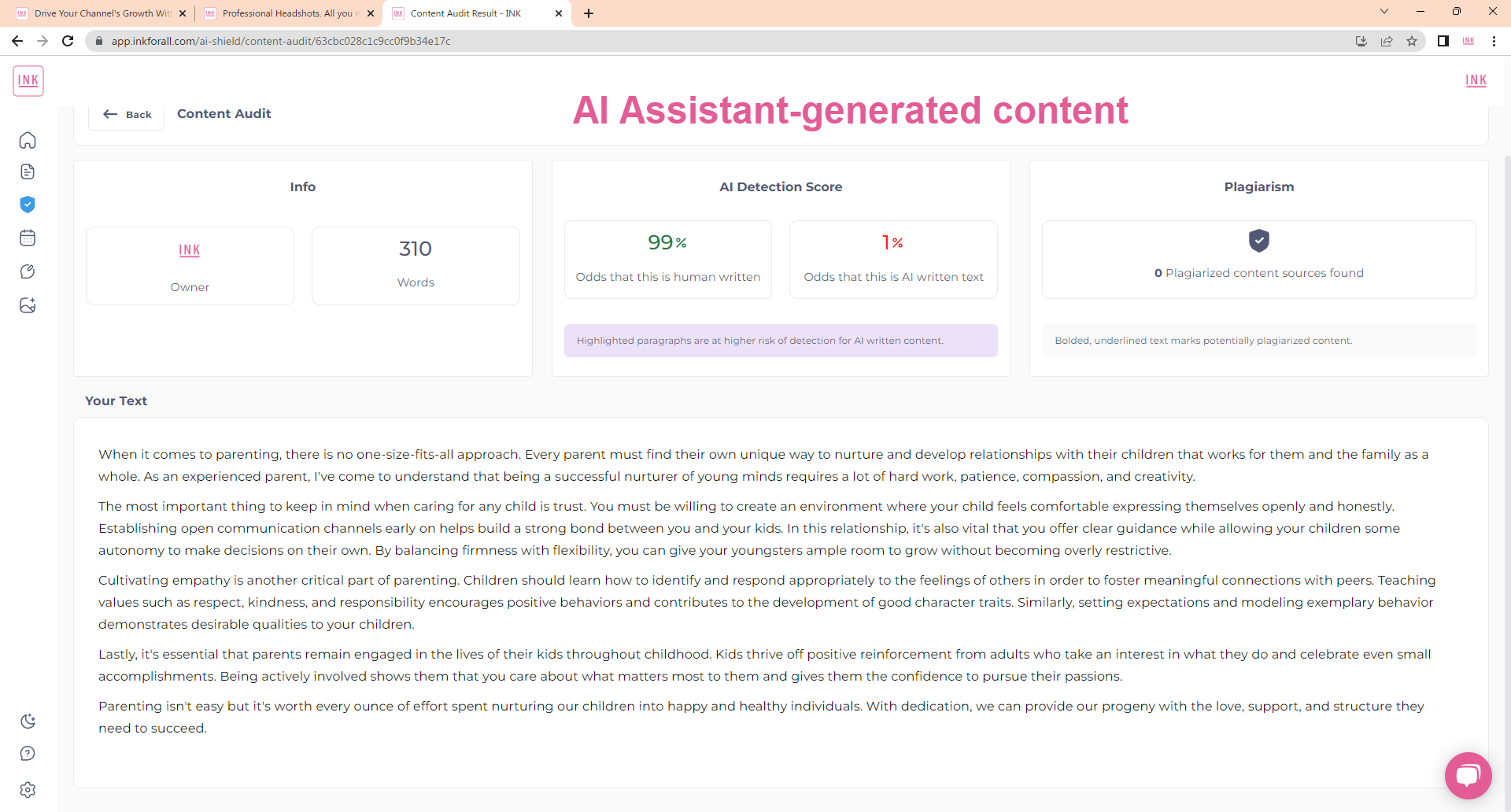 With the INK assistant, you have the power of 130+ marketing skills and AI detection mitigation.

You also have the power of our optimization technology at your fingertips to make you rank 450% more likely on page 1 of Google, boost your engagement and conversions.

When it comes to content used for marketing online. There is no comparison.

The reason? INK is not just a large language model with a candy wrapper around it.

We actually built our own layer on top, with proprietary and patented audience and performance insights that nobody in the industry has.
With INK you don't pay for quick & cheap, but for quality and performance.