Here are some ways to leverage INK AI Content Marketing Suite for your online retail business.
As an online retailer, you've spent months creating the perfect website to show off your product or service. Now it's time to work on the challenging part — getting potential buyers to find you on the web.
Your first instinct may be to hire someone or outsource the task to a content writing or SEO agency. Unfortunately, SEO campaigns are pricey, costing anywhere from $5,000 to $100,000 monthly.
So how can your ecommerce site grow and convert without spending a fortune on subscriptions? One word — INK.
INK is an all-in-one content marketing suite that leverages artificial intelligence to help your business grow and convert. But it'll also protect your brand from the possible pitfalls of using AI.
Here's how.
Find Relevant Keywords with INK AI Planner
The INK AI Planner does two things: keyword research and clustering.
First, it helps you discover specific keywords relevant to your e-commerce brand. Then, it converts the keyphrases into a research-backed SEO content plan for your site. With only a few clicks, you can create several content hubs to drive leads and build your brand's authority.
Increase Authority and CTR with INK AI Writer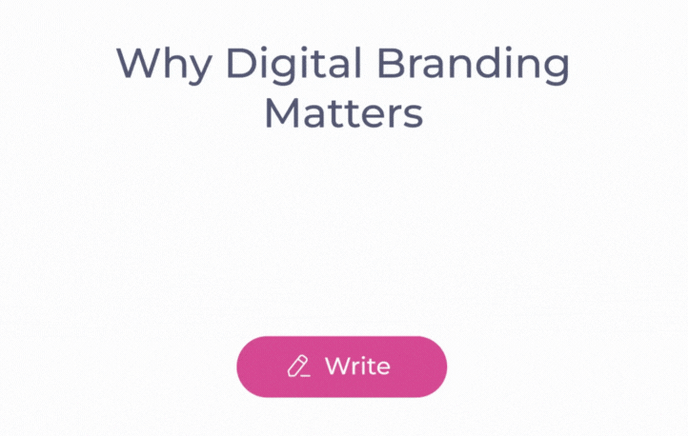 It's not enough to create a content hub; you have to convert those keywords into compelling content to inform purchase decisions.
Well, that's where the INK AI Writer comes in.
Instead of hiring a content writer, INK's AI technology can generate long-form content to improve your ecommerce brand's authority. These include website content, blog posts, white papers, emails, ebooks, and case studies.
Our AI helps write relevant content for your audience, and search engines will reward that effort. As a result, potential buyers are more likely to find your product on the web.
Boost Search Visibility and Conversion with INK AI SEO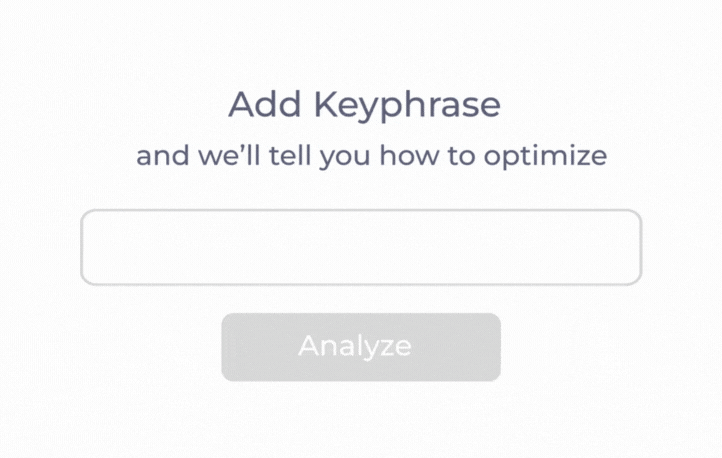 INK SEO Suite is a powerful tool that helps companies boost their search visibility and conversion rates.
Our patented Al technology compares your content to other high-ranking competitors. So it recommends specific tasks to improve your INK SEO Score.
Content with an INK Score of 97 percent is at least 4x likely to rank in the top 10 Google search results. That means the closer you are to 100 percent, the stronger your chances of ranking competitively on the web.
Increase Engagement with INK AI Assistant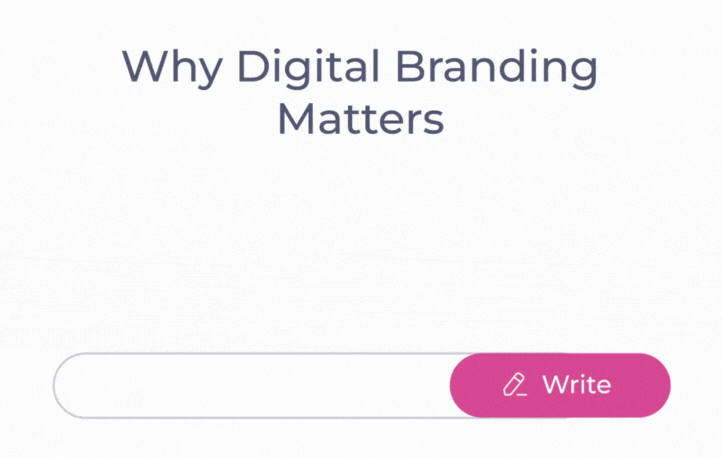 The INK AI Assistant helps generate various content types that increase reach and engage your audience. It is beneficial when looking to create short marketing messages. These include:
Product descriptions
Ecommerce meta descriptions
Facebook product posts
Product introduction texts
Features vs. Benefits sales copy
The INK Al Assistant is trained on over 130 marketing skills. So you can write copy tailored to your audience and designed to grab their attention at first glance.
Generate Stunning Product Images With INK AI Images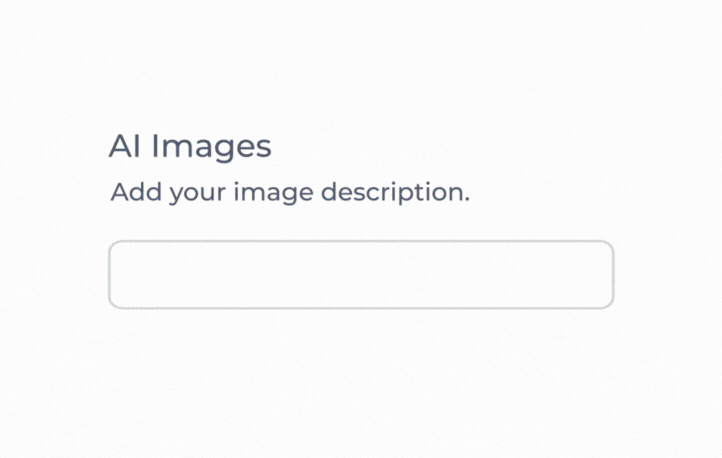 With the INK Image Generator, generating amazing product images for your online store has never been easier.
You won't have to spend hours creating or editing product images from scratch. Instead, you only have to type a relevant prompt to produce images for any marketing messaging.
Protect Your Brand with INK's AI Shield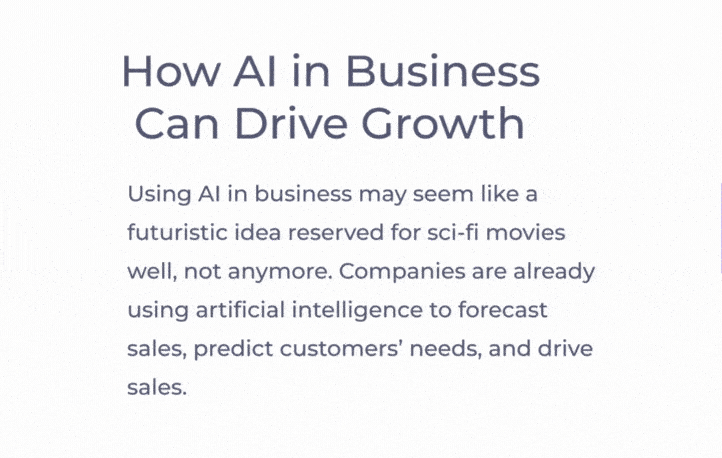 The INK Content Shield can protect your ecommerce site and content from possible penalties for using artificial intelligence.
Since search engines like Google are cracking down on AI-generated content, protecting your brand from this potentially happening to your site is vital.
Well, that's what our Content Shield does. It ensures that your content is plagiarism-free and not flagged as written by AI. In other words, the Content Shield allows you to responsibly use our other AI tools for content creation.
Final Words
Using INK for ecommerce is a great way to improve your customer service and take advantage of the latest trends in online shopping.
With its powerful AI technology, INK can provide the tools you need to create a fantastic user experience that will keep customers coming back. Whether generating stunning product images or providing personalized content tailored specifically for your target audience, INK has the features necessary to help you stay ahead of the competition.
Start growing your ecommerce campaign today with INK!