We are looking for affiliates to work closely with and support growing their online income!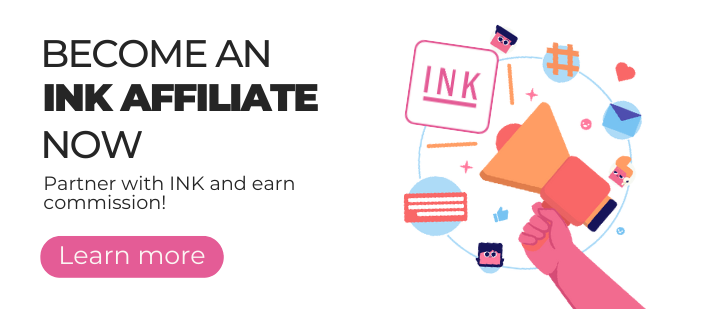 You can apply for our Affiliate Program here!
Please be patient as we oversee and manage each application thoroughly so you can get to promoting right away! We're looking forward to having you with us!
Need some help?
Shoot us a message via live chat!
Or send us an email at affiliates@inkco.co
You can also book a meeting with us!