INK Optimizer (INK SEO Editor) must be installed on your desktop or laptop. Online versions are coming soon.
You can use INK Optimizer to:
2. On the left sidebar, click Install INK.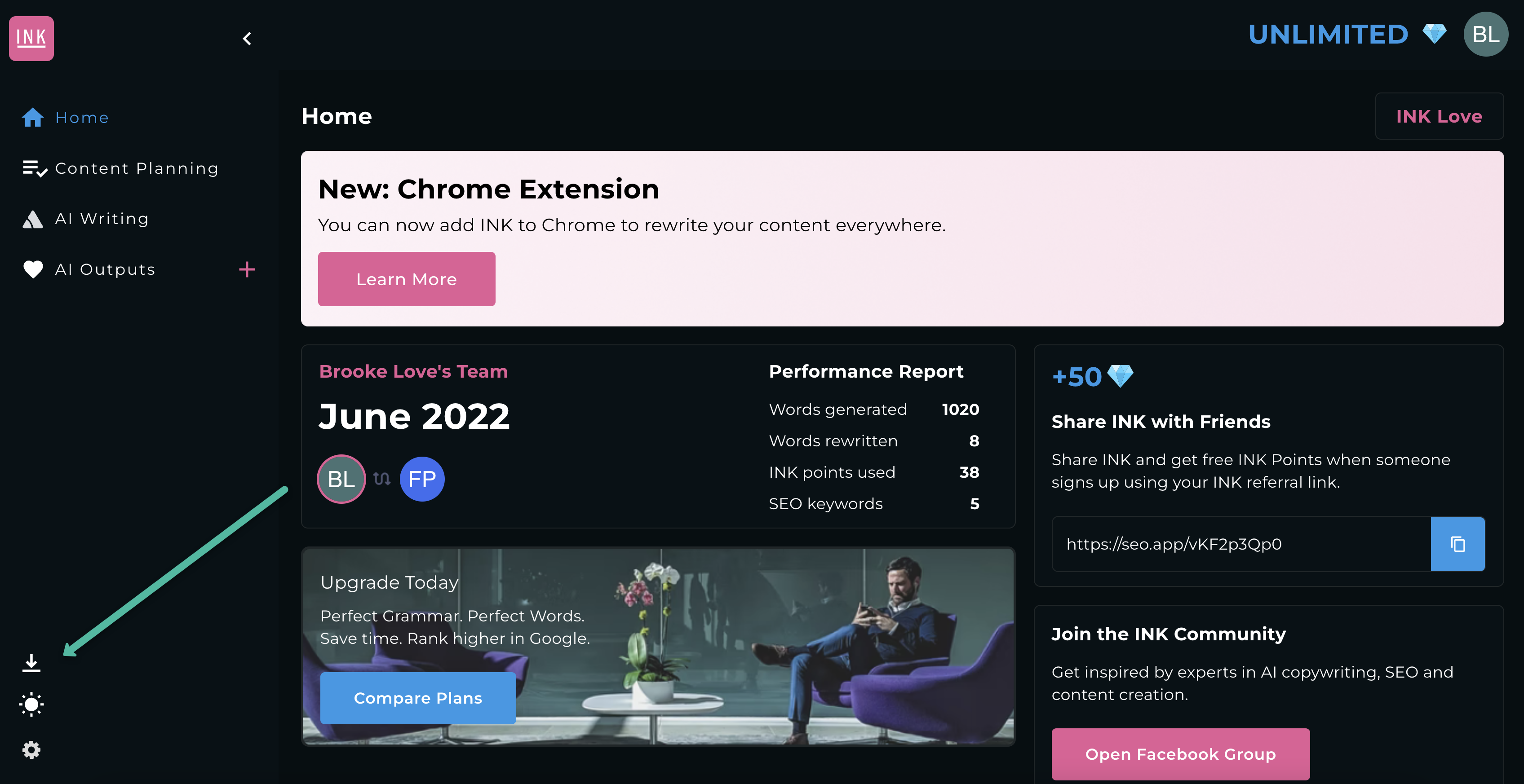 3. Click the blue button to download INK Optimizer, it's referred to as "Writing Software." Choose your operating system.

5. Once INK is finished downloading, you can open it to begin the installation process. INK will install quickly and open once downloaded.

Then, all that's left for you to do is to start writing with INK.
Be sure to watch the getting started videos.


Need Assistance?
If you're having issues with downloading or installing INK,
please shoot us a message via live chat here
Or drop us an email here: support@inkco.co
If you would like a tour of the editor please book a session with our success team here.