INK Optimizer (INK SEO Editor) must be installed on your desktop or laptop. You can also access the web version online.
You can use INK Optimizer to:
Write long-form content using Document Editor
Verify an article has been optimized for performance with an INK score of 90% and more.


Revaluate published content
2. On the Top-right corner, click your account icon to reveal a drop down menu, Install INK.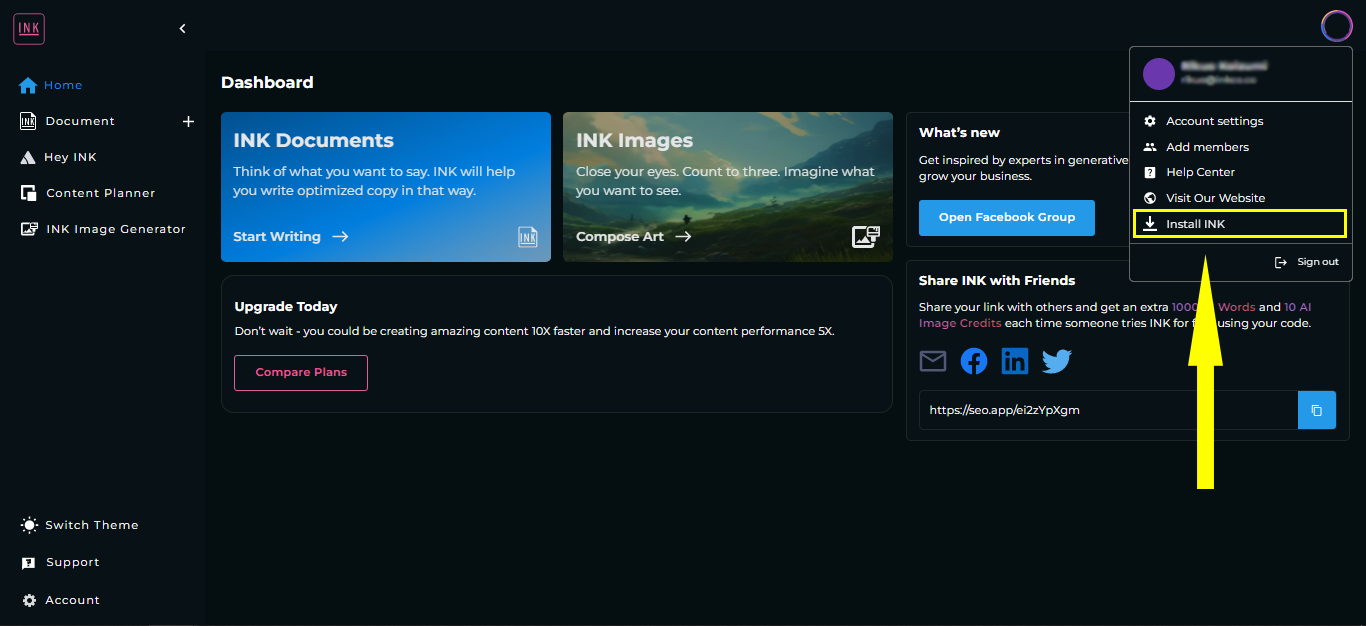 3. Click the blue button to download INK Optimizer, it's referred to as "Writing Software." Choose your operating system.

5. Once INK is finished downloading, you can open it to begin the installation process. INK will install quickly and open once downloaded.

Then, all that's left for you to do is to start writing with INK.

If you want to learn about all of INK's features and how to use them, our bootcamp is the perfect way to do it! You can earn an INK Badge and a certificate from us by finishing the bootcamp.
Need more assistance?
Reach out to us via live chat during business hours, here!
Email us at support@inkco.co
Book a meeting with us!