A good headline is relevant to your topic, and engages the audience. Fantastic headlines achieve incredible click through rates (CTR).
Our headline analysis will show you how to make fantastic headlines every single time.
To start, make sure you add an SEO key phrase in the INK Document Editor. Just click the SEO icon in the top right, and add your key phrase.

You can find Headline Tasks underneath Document Tasks.

Emotional Intelligence
Emotional intelligence AI shows you the non-factual reason why people engage with content on this key phrase.
If you're not using our emotional intelligence AI, you're missing out. It is easily one of the most impactful optimization technologies on the internet.
Most of our online engagement is made based on an emotional connection, not a rational connection, because this preserves brain energy.
INK features the most advanced AI in the industry to uncover exactly what makes people click and engage with your content.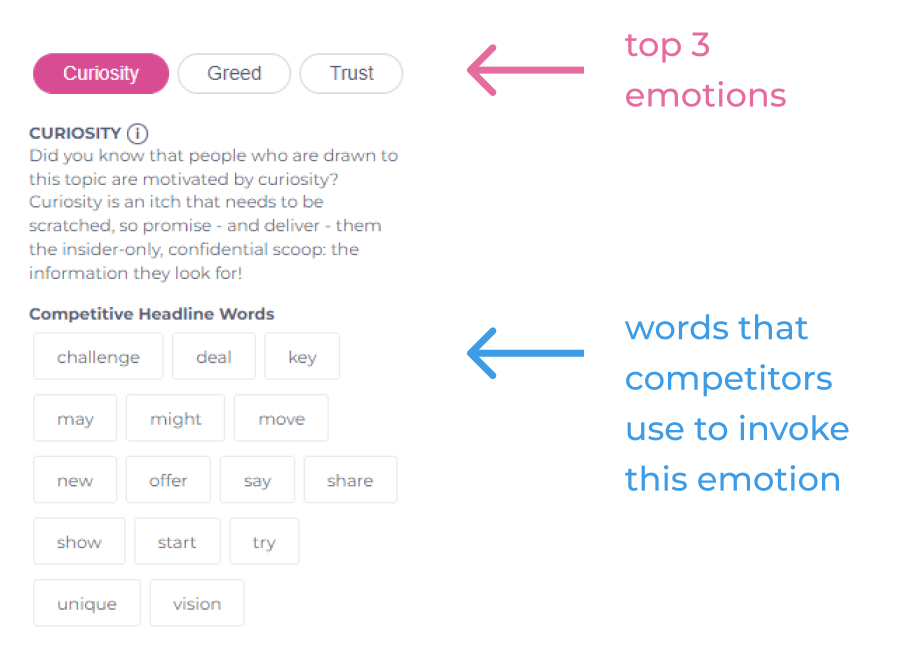 Now, Explore
INK offers many other ways to improve your headline by helping you with actionable, easy to understand insights.