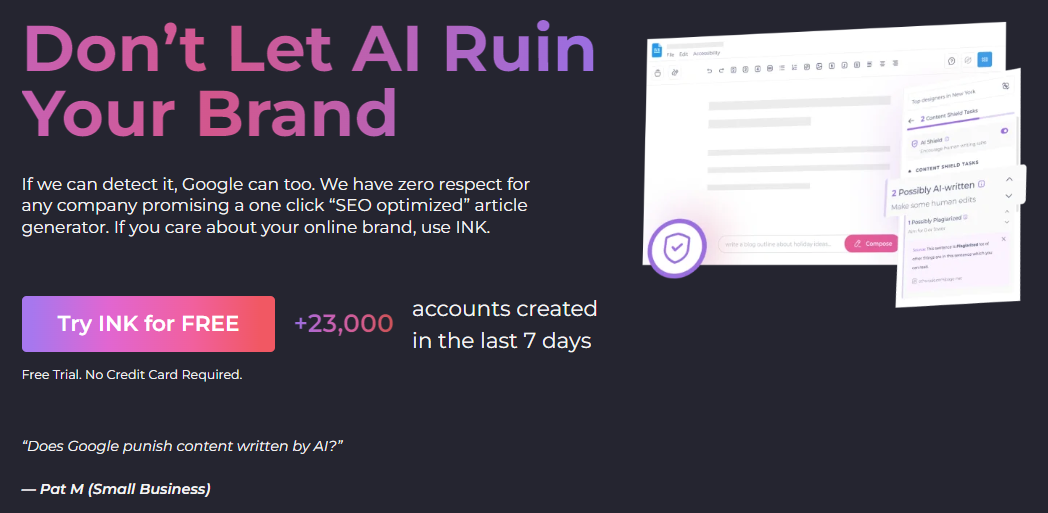 If you are using non-INK AI tools, your content is likely to be flagged for AI content usage very soon, and you don't want to be penalized!

Keep creating safe content that won't be penalized, our proven NLO and Content shield technologies offer your content reach and protection (We are the first in the market to offer results!)

And here's the best part: we don't believe in the hard sell. We're all about efficiency and results, backed by science, so you can trust that you're getting the best bang for your buck.

Q: What would be penalized and for what reason?
A: With the latest Google search guidelines, brands are at risk of losing rankings if Google detects AI content. Our stance at INK is that if we can detect it, so can Google. As AI content generation improves, Google will improve, and so will INK.
We recommend that if you have any AI generated content on your site, or content you are concerned about, to check it with our Content Shield.